Paradigm Group Management Consultants is your catalyst for positive change and success in the workplace.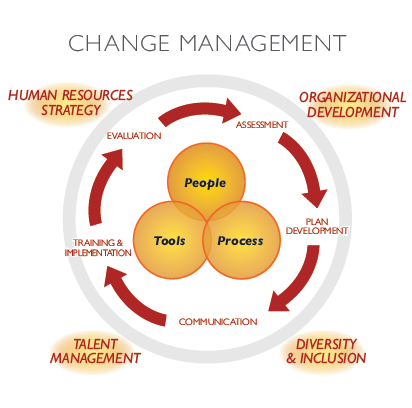 As our name implies, Paradigm Group Management Consultants, Inc. is your catalyst for positive change and success in the workplace. We contribute to organizational and individual success by implementing comprehensive consulting and training approaches that assist with our clients with the achievement of their business goals. Our ability to define and implement key business strategies also assist our clients with achieving their mission critical activities. We approach our work by applying the highest possible standards of ethics, morality and competence.
Founded in 1993, paradigm group consultants, maintains its headquarters in Philadelphia, PA, with a satellite offices in Atlanta, GA and Washington, D.C. . We are a management consulting firm focused on improving the way organizations operate through strategic management consulting and success-oriented implementation. We specialize in organization, management, and personal development by employing intensive assessment and self-awareness processes.
At the core of what makes our products and services work for our clients is our integrated, reality-based approach to consulting. Our real-world, time-tested methods allow our clients to fully understand and address issues that block their ability to achieve their full potential. We facilitate powerful, positive, organizational and individual change, which enables our clients to achieve breakthrough results in a minimal amount of time.
In order for a company to capture or maintain a competitive edge within its industry, it can no longer only rely on technology and process-based improvements alone. The company must look to its most valuable resource – its people. Clients who have used our services to help them examine and fully tap into the inter-personal dynamics in their organization have realized long lasting, bottom line results in addition to sustainable, positive cultural shifts.
Although we have expertise in a broad range of disciplines—organization development, sales/sales management, customer focus and human resources management—at paradigm group consultants, we know that the most effective solution for our clients is one that is customized to address their unique needs. For that reason we base all of our recommendations on an analysis of the client's current state and vision for the future. We develop all of our strategies and interventions with the client in mind. Our primary goal is to assist our clients in achieving their vision of the future.
OUR MISSION
Our mission at paradigm group consultants is to effectively partner with client organizations to facilitate the changes necessary to realize their vision and goals.
OUR PHILOSOPHY
We believe we can prepare our clients to successfully compete in a vigorous marketplace through aggressive programs of quality process improvement that will ultimately enhance their bottom line.

We believe that the strength of the organization lies in tapping into the full potential and uniqueness of each individual.

We believe in delivering the highest value to all of our constituents, our clients, and our employees, in order to maximize our own sustainable competitive advantage.

We believe that long-term performance excellence results from maintaining a balance between leadership and management, task and process, and career and personal life fulfillment.

We believe we need to be the changes we seek in others, and strive to consistently live the values we teach.
OUR STRATEGY

We are driven to provide innovative business process and organization development solutions that provide platforms for our clients' success.

We consistently develop realistic, high quality client strategies, which reflect cutting edge practices and real world experience.

We facilitate the development of system, group and individual plans and goals, which are essential for client success.

We consistently provide first-rate, seasoned consultants and facilitators to meet our clients' needs.

We strive to develop internal capacity for clients and provide follow-up services to support the ongoing use of our models and tools.

We stand behind our products and services with full guarantee.

We constantly reflect on our standards of excellence and assess our value creation by directly soliciting client feedback.

We maintain an open and positive spirit among our staff, which serves as a model for our clients' interactions.


We encourage all staff members to actively participate in community programs where our expertise and experience will be of benefit.